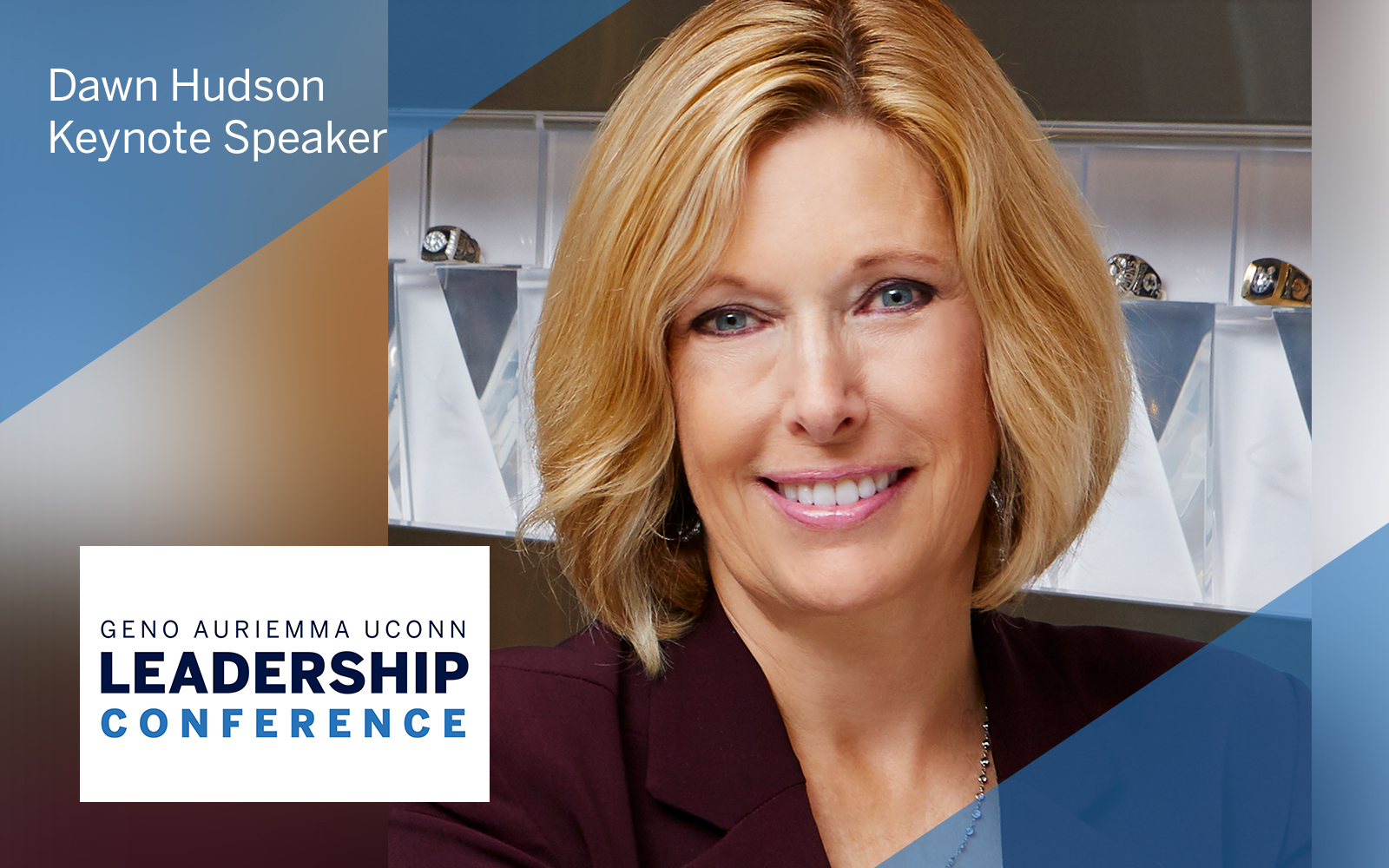 Sometimes the best, brightest and boldest decisions that a CEO makes to protect her corporation must align with public sentiment, even if they contradict the facts.
Dawn Hudson, a former CEO of Pepsi-Cola North America, and former executive vice president of The National Football League, said the smartest crisis-management strategy can often seem fundamentally flawed at first glance.
When the obesity crisis first drew public attention in the U.S., in 2006, the soft-drink industry came under brutal attack in the media. Hudson recognized that decisive action was paramount and rallied her organization and its competitors to come up with a solution.
"We were a big, visible industry. It was easy to point a finger at us as a prime culprit in this crisis, because we were providing sugar-drink products in schools," she said.
Hudson is one of the keynote speakers at the Geno Auriemma UConn Leadership Conference, to be held in Stamford in October. She will discuss the dramatic action that the soft drink industry took, as well as pivotal decisions she made to address the perception of domestic violence among NFL players.
"You can't just hope it gets better when your company is facing a reputational crisis or a major business issue," said Hudson, who now is a corporate consultant and board member. "You have to engage in a very vigorous discussion and be very inclusive in seeking opinions, both internally and with experts.
"But, ultimately, you have to take decisive action. The role of a leader is to get input, then make a decision, get people aligned with it and move forward," Hudson said. "A leader must take action."
Childhood Obesity Was a Complex Topic
When the national obesity crisis came to light, the soft drink industry was receiving tremendous criticism. Yet research indicated that the average child under 18 was consuming only two 12-ounce cans of soda each week, equivalent to 300 calories, Hudson said.
"We recognized that the problem of obesity spanned so many lifestyle issues, including watching too much TV and playing videogames," she said. "But saying 'We're not the problem!' wasn't going to take the pressure off our industry."
To complicate the matter, beverage contracts were extremely lucrative for the schools, many of which were funding music and athletic programs through the sale of soft drinks, she said. Nevertheless, the public outcry was unrelenting.
Hudson used her influence to persuade the nation's top three soft-drink companies to remove sweetened drinks—including Coke, Pepsi and iced tea—from school cafeterias and vending machines.
"What do you do when leading an organization against a media onslaught? We needed to show that we're going to help in the crisis," said Hudson, who oversaw PepsiCo divisions valued at $5.5 billion. "We decided to take out sugar-only drinks from schools."
Partnering with health advocates, they devised a new menu of bottled water, milk and 100 percent fruit juice. The agreement was voluntary and impacted 35 million public school children alone, as well as those in parochial and private schools. Former U.S. President Bill Clinton, in his role as a health advocate, called the beverage industry courageous for its bold decision.
"We got lots of good publicity and it took the bulls-eye off of us and changed the focus to exercise, education and food choices," Hudson said. "It was successful—and extremely difficult."
Hudson, who has twice been named to Fortune magazine's "50 Most Powerful Women in Business" said she hopes her experiences can be helpful to rising managers and junior executives as they chart their careers and address the most complex issues.
She had a similar experience during her time as EVP and chief marketing officer at the NFL, where she was responsible for building the fan base. When one player's very visible act of partner violence prompted concerns about abuse among all players, she engaged in a strategy to correct that misperception. She will share that story during the two-day conference, Oct. 2-3 in Stamford.
For tickets, a full list of speakers or additional information, please visit genoleads.uconn.edu.