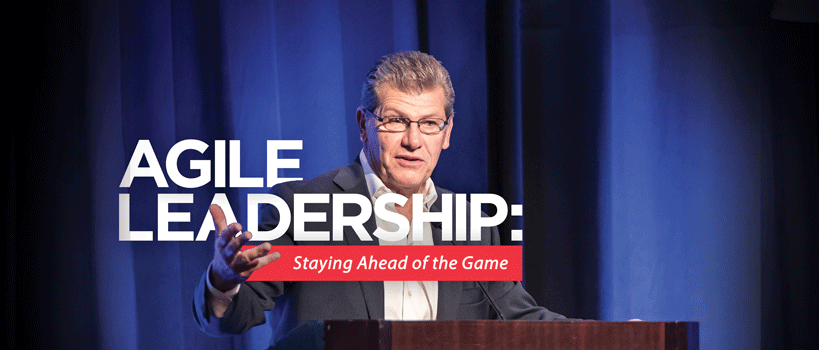 The Geno Auriemma UConn Leadership Conference is an exclusive event for senior managers and emerging leaders from across a broad spectrum of businesses and industries.
2018 Conference
The 2018 Geno Auriemma UConn Leadership Conference – Agile Leadership: Staying Ahead of the Game – featured many prominent business executives engaging in discussions of what it means to be an agile leader.
At a minimum, agile leaders have a passion for learning, a focus on developing people, and a strong ability to communicate a vision and inspire others. However, there's so much more. Here are some of the speakers' thoughts on everything from personal and career growth and leading virtual teams, to being nimble and taking risks and building a supporting team you can trust and rely.
"If you're here, and you want to get there, you're not going to get there by doing exactly what you just did."
Geno Auriemma
Head Coach, UConn Women's Basketball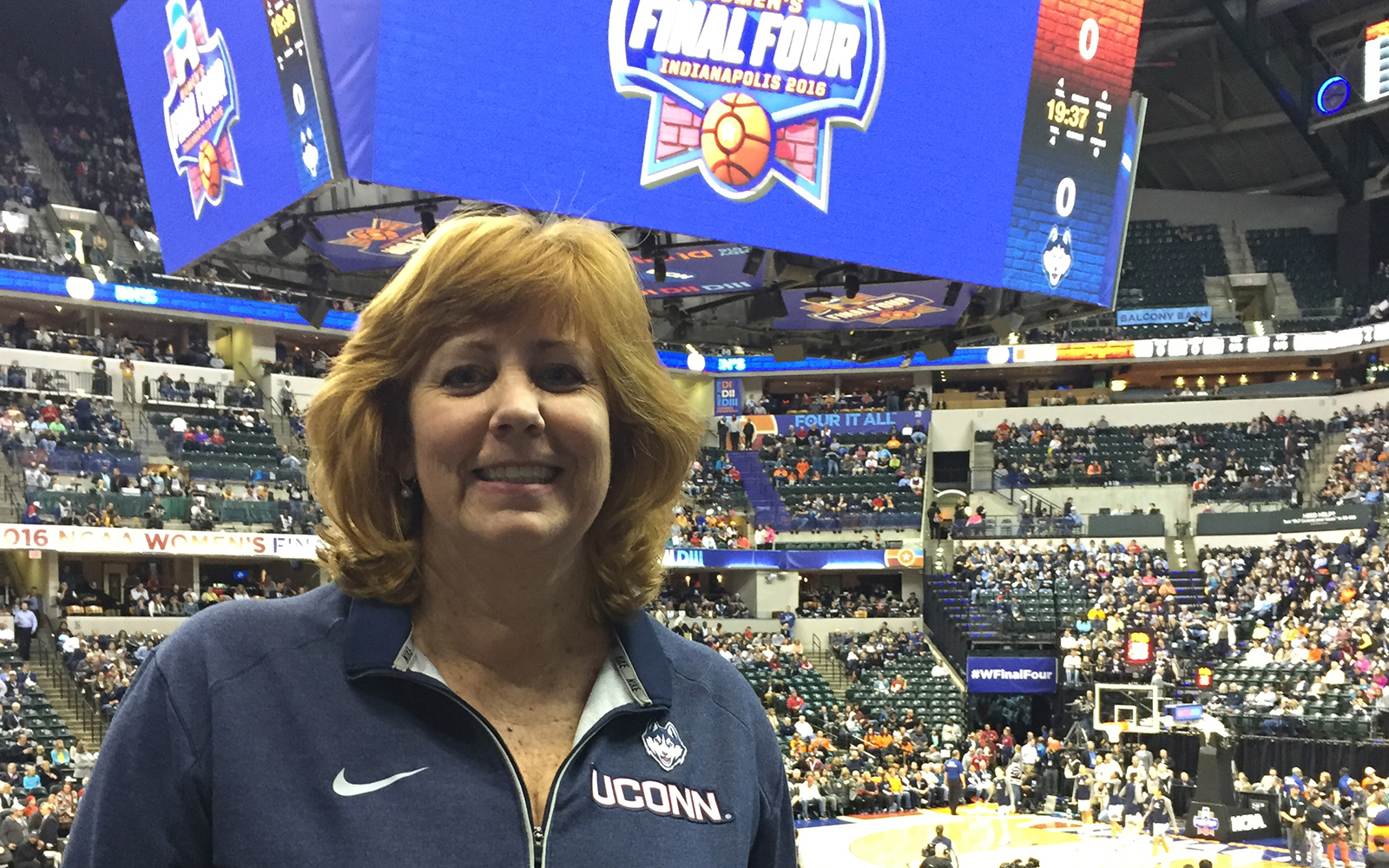 "Leadership on and off the court has a lot of similarities. You're looking to develop players... talent... creativity and innovation and build a winning team."
Lucy Gilson
Professor, University of Connecticut School of Business